Regulatory Affairs Officer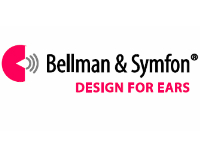 Do you want to be a part of the new QA and RA team that leads Bellman & Symfon Group's efforts to structure and implement the Group Quality Management System? Are you challenged by maintaining global regulatory compliance and registrations for the products we design, manufacture, and distribute to our customers on a global market? Then this role as a Regulatory Affairs Officer would be right for you. Welcome to be a part of our journey!
In this role, you will be responsible for maintaining and assessing the international market's regulatory framework and the regulatory activity planning for any new or changed products, market segments, or local regulations, in accordance with the Group Regulatory Plan.
You will support the organisation with regulatory compliance guidance and reviews in the design and development, manufacture, and distribution of products and related services, and assure appropriate regulatory release of products to markets.
You will be part of a collaborative team in a global context and supporting the QA & RA team in the daily work, including audits. You will be reporting directly to the Group Chief QA & RA Officer.
Your responsibility includes but are not limited to:
Execution of the Project Regulatory Planning, including fulfilment of requests for documentation, information, and data for registration purposes across all regions
Supporting reviews of Product Technical Documentation to establish regulatory evidence data, including Product Risk Assessments, Labelling and Instructions for Use
Issuing and revising records for Harmonized Standards and Guidance Lists, General Safety and Performance Requirements, and Declarations of Conformity

Required skills and experience
University degree in relevant field such as Science, Engineering, Medicine or Law
You are comfortable speaking and writing in both Swedish and English at a professional level
Professional experience in Regulatory Affairs, with demonstrated knowledge/experience in the following areas:

Deep understanding of Quality Management Systems and quality standards
Broad understanding of medical device regulations and quality system standards associated with the product development and approval process for EU and USA.
Proven track record of handling product registrations and/or submissions with authorities/agencies/partners, and maintenance of regulatory filings within set time frames
To be successful in this role you are quality driven, solution-oriented, customer focused and a teamplayer. You will experience an engaged workplace, motivated teammates, and a supportive manager. If you are looking for that next career move where you can utilize your skills but also challenge yourself to learn something new, then this is the right place to be. Welcome with your application!
To Apply
This recruitment is handled by our recruitment partner, Moveup Consulting AB. To apply, please send your CV and a cover letter to ann.rutt@moveup.se
If you have questions regarding Bellman & Symfon or this open position, please contact Ann at 0733-44 09 00.
By submitting your application, you also consent to us storing your personal data, including CV & cover letter and that we have the right to share this information with third parties (our client). You can revoke the consent whenever you want.
Bellman & Symfon was founded in Gothenburg, Sweden in 1998. Since then, we're driven to make a difference for hard-of-hearing and deaf people. We realize this by offering solutions that empower people to stay safe, independent, and socially active. Our global headquarter is in Gothenburg, Sweden, and we are represented by regional offices and a qualified partner network in Europe, Asia Pacific, and North America.
www.bellman.com