Quality Assurance Manager – Nordic Region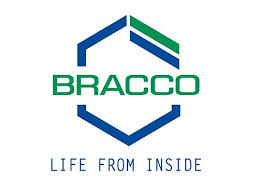 At Bracco, every employee and every product has the power to make a difference!
Bracco Imaging Scandinavia AB display a strong and integrated portfolio of high-quality contrast agents, medical devices and accessories within X-ray, MRI, ultrasound and interventional cardiology: a whole-hearted focus on solutions and services for clinical decision making and a total responsibility to provide education and information in the Nordic region.
As specialists in contrast media for imaging diagnostics, Bracco Imaging Scandinavia's portfolio is focused on the health care providers' practical operations and on their patients, as well as on the wide range of services that demonstrates our commitment to scientific- and technological development.
Bracco Imaging Scandinavia AB has its headquarters in Gothenburg (Sweden) and is a subsidiary of Bracco Imaging SpA, headquartered in Milan, Italy.
QUALITY ASSURANCE MANAGER – NORDIC REGION
For the Nordic region we are now recruiting a Quality Assurance Manager to ensure that all requirements are met before our product reaches our customers. You will be responsible for ensuring that the quality systems are established, adequately managed, implemented and maintained and integrated into the Bracco corporate Quality Management System (QMS).
The position is placed in the Nordic HQ in Göteborg. You will work in close cooperation with Bracco Nordic Management team.
Your responsibilities include:
• Manage the affiliate quality system
• Ensure product quality and compliance with local legislation
• Communicate with the local (Swedish MPA, Danish DMA, Norwegian NMA, Finnish Fimea) authorities to discuss or solve medical and quality issues.
• Support change control-, deviation- and investigation management and the implementation of Corrective and Preventive Actions
• Identify and report non-compliance and/or business risk to management in a timely documented manner
• Participate in inspections, including preparation, hosting and CAPA management
• Interact with Bracco globally regarding MAH-related questions
• Qualify and approve suppliers and customers
Skills & Experience
• Pharmacist preferred, academic degree in Science considered (chemistry, biology)
• Broad understanding of global expectations of Health Authorities in GxP Documented training, certifications and practice in GMP/GDP (for Responsible Person/QP)
• Demonstrated accomplishments in the development, implementation and maintenance of quality systems
• Strong interpersonal, communication, negotiation skills
• Conflict management and problem solving skills
• Ability to interact with regulators and to support regulatory inspections
• Computer literate
• Fluent in English and Swedish
If you want to join a company that always put people first, supporting you not only in your professional life, but also in various family roles through an advanced employee benefit program, we are looking forward to have your application.
Please send your CV and Cover letter to our recruitment partner, Moveup Consulting AB, Katarina Wanderydz at katarina.wanderydz@moveup.se
If you have questions regarding the position please contact Katarina at 073-855 44 51.
By submitting your application, you also give your consent to storing your personal information, including CV & Cover letter, and that we own the right to share this information with third parties (our client). You can withdraw the consent at any time.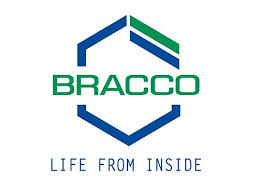 Bracco Imaging at a glance:
– An independent player specialized in the Diagnostic Imaging Business.
– A solutions portfolio available for all the main key modalities, including: X-ray Imaging (conventional X-ray and Computed Tomography), Magnetic Resonance Imaging (MRI), Contrast Enhanced Ultrasound and Nuclear Medicine through radioactive tracers. The portfolio offering has been broadened with the acquisition of E-Z-EM, Inc in 2008, a major manufacturer of contrast media and medical devices for gastrointestinal (GI) applications, and Swiss Medical Care in 2011, now Bracco Injeenering, which allowed Bracco to strengthen its portfolio of automated systems for the administration of contrast media.
– Operating in over 90 markets worldwide, either directly or indirectly through subsidiaries, joint ventures, license and distribution partnership agreements, with a strong presence in key geographies.
– A successful track record in the development of clinically important products and related services to support clinical professionals to optimize diagnostic procedures.
– An innovative R&D player with efficient process oriented approach: R&D activities located in 3 integrated and specialized research centers in Italy, Switzerland and the United States and collaborations in place with major institutions and universities worldwide.
– Manufacturing activities located in Italy (Ceriano Laghetto, Torviscosa, and Colleretto Giacosa), Switzerland (Geneva), Japan (Saitama) and China (Shanghai).
– A continuous path to innovation, addressing unmet medical needs and improving production processes efficiency.
– A successful entrepreneurial tradition combined with solid managerial experience.