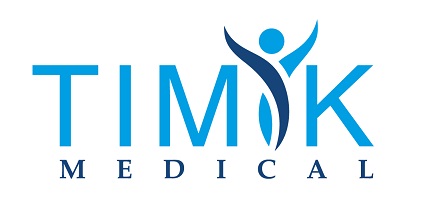 Would you like to be a part of the Timik Groups growth journey as a key team member – that means influence over product strategy, commercial direction and decisions? Would you like to be a part of a renowned Nordic company with a strong brand and a long successful history and high-quality products? Do you want to be part of an attractive company culture and a collaborative team with high competence and knowledge within different areas and functions? Then this role as Product Manager Nordic could be the right for you. Welcome with your application!
The Product Manager has a special focus on the products and solutions within the Ventilation, Neonatal and Monitoring range. The responsibility involves creating and implementing reports, analysis and application of products that helps maximize the effectiveness of the product management initiatives and strategies in the Nordic Healthcare market. The long-term objective is to grow the business segment substantially over the coming years by growing the existing portfolio and to bring in new relevant products to the product portfolio.
The Product Manager will work within the Nordic Product Management Team, partnering with sales, supply chain and finance colleagues to understand business processes and requirements. This role will contribute to building an overall strategy and roadmap to advance business capabilities and will have direct responsibility for delivery of projects within the Product Development portfolio.
The position is based at the Timik Group Nordic headquarters in Sollentuna combined with home office. The role requires travelling primarily in the Nordics, estimated 60-70 travelling days a year.
Your role as Product Manager
Develop product marketing plan and promotional activity plans for the portfolio
Strong focus on development and maintenance of processes and systems with an overall objective to gain business. i.e, but not limited to, update of price lists, product information folders, find alternative codes in case of temporarily supply constraints
Point of Contact for our suppliers
Develop and improve pre-tender work and tender processes to increase the success rate for tender wins for the portfolio, in close collaboration with the Tender & Pricing Manager and the Sales team
When needed support the sales team in tenders and tender management
Support in product portfolio optimization. i.e gap analysis, "2nd source", build up redundancy to secure ability to deliver
Due Diligence work and business analysis for potential new suppliers or acquisitions
Support sales team "in front or from the back". That is perform independent or teamed up customer visits, make sure sales reps are trained in how and able to access shared marketing material etc
Develop and deliver proper presentations and marketing material
Develop and deliver various market-, business- and financial analysis
Qualifications
Higher academic education, preferrably Msc, in health care, technical or business
Solid experience from successful Product Management or similar roles within medical devices
Clinical knowledge from the ICU/NICU is welcomed
Structured and well organized – Project leader capabilities
Solid collaborative skills and communication capabilities
Strong understanding of regulatory requirements MDD/MDR
Experience from a Nordic or international position is an advantage
Fluent in Swedish and English, both oral and written
To be successful in your role you are commercially and financial savvy with strong analytical skills. You are structured and well organized and have project leader capabilities. It is important that you are proactive and flexible, with a 'can do' attitude with a sense of autonomy.
This recruitment is handled by our recruitment partner, Moveup Consulting AB. To apply, please send your CV and a cover letter to tom.bergqvist@moveup.se
If you have questions regarding Timik Group or this open position, please contact Tom at +46 (0)733 87 27 22. We are screening applications continuously. Please send your CV and Cover letter no later than 29th of November.
By submitting your application, you also consent to us storing your personal data, including CV & cover letter and that we have the right to share this information with third parties (our client). You can revoke the consent whenever you want.
Timik Group is a Nordic healthcare company, focused on sales of medical equipment for diagnosing, treating, and managing various acute and chronic medical conditions. We specialize in making the latest advances in medical technology available and affordable to people whose everyday lives are impacted by these conditions. Timik Group is headquartered in Sweden, and has additional offices in Norway, Finland and Denmark. While our distribution is regional, we source innovative treatment technologies on a global basis.
With its products and solutions for Rehabilitation, Neonatal, Operative Care, Airway Management, Anesteshia, Lung function diagnostics, Sports medicine and Patient Monitoring to name a few, Timik Group helps drive progress in the medical industry with cutting edge equipment and expertise. This helps and assists doctors and clinical staff all over the Nordics in enhancing their patient's quality of life.
Timik have more than 60 skilled employees in the Nordic region with high competence and knowledge about products and solutions within the medical device industry.