Product Manager – Medical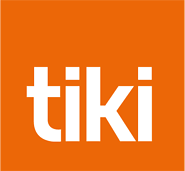 Do you want to play an important role in a small yet global company? Are you ready to be part of our growth journey? Welcome to Tiki Safety as our new Product Manager – Medical.
About the job
As our new Product Manager you are a key contributor to sales growth of Tiki Medical Mask. You make sure that we understand customer needs and areas of use and you assess market conditions and competitor landscape. You actively support our distributors and agents in their commercial activities – including product training, product launches, marketing communication and digital strategy. Since this role is new in the organization there is a great opportunity for the right candidate to develop this position and to grow your career within our company.
Skills/Qualifications
Some experience of product management in medical devices, or similar industry (dental, diagnostics, optics etc.). Desired +3 years' experience of product management, sales, business analysis within healthcare.
Experience from PPE (Personal Protection Equipment) is meritorious.
University degree and/or other relevant education in marketing and/or business management.
Good level of verbal and written English and Swedish.
Are you the one we are looking for?
You appreciate the high pace in a small and dynamic company and you have a passion for product management and sales & marketing towards the healthcare sector.
In addition to an analytical mindset you have a high level of business acumen. Operating on a global market you must also have a willingness to travel to some extent. You have an entrepreneurial spirit and a "can-do attitude". The individual we are looking for has a potential to grow into a CCO role in a few years from now.
What can Tiki offer you?
In Tiki you have a great opportunity to develop in a global company with really high ambitions. We have a product with an amazing potential, a product whose development has come at just the right time and that will make a meaningful difference in protecting health care workers and patients. An easy-to-use respiratory mask that purifies the air and protects the user in accordance with the highest safety standards. Tiki is nominated this year in Techarenan Challenge, an annual entrepreneurship competition and tech venue open to all Swedish and Nordic startups and growth companies.
Apply today!
This recruitment is handled by our recruitment partner, Moveup Consulting AB. To apply, please send your CV and a cover letter to jelena.dogas@moveup.se
If you have questions regarding Tiki or this open position, please contact Jelena at +46 (0)708 15 02 50 or Tom Bergqvist at +46 (0)733 87 2722
By submitting your application, you also consent to us storing your personal data, including CV & cover letter and that we have the right to share this information with third parties (our client). You can revoke the consent whenever you want.
Tiki Safety AB was founded in 2012 and is an innovator in the field of respiratory protection. The company develops and produces safety masks providing the highest level of respiratory protection and comfort with the purpose to protect against airborne particles incl. viruses and bacteria.
The Tiki safety mask was developed in Sweden, intended for use in demanding settings with the highest requirements of protection against airborne particles and bacteria. The Tiki mask is reusable, has self-adjusting ventilation and is operated with batteries. The mask measures the strength of every breath in real-time and supplies the air and the pressure the user needs. A unique feature of the Tiki mask is that the motor and filter are on the top part of the mask instead of on a belt around the waist, providing better visibility and mobility. And in contrast to other types of respirators where the filter is in front of the mouth and nose, the user's face is visible in the Tiki mask, improving communication with co-workers and patients. Manufacturing is done in Tiki Safety's factories in Bro, some 30 km north of Stockholm.