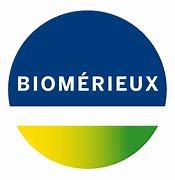 The Sales Manager Nordics will be a highly motivated individual responsible for selling products and services with the expectation to achieve Key Performance Indicator (KPIs) and sales targets in Sweden, Denmark, Norway, and Finland.
 This position will be reporting to the VP of Benelux and Nordics.
What will be your mission?
Implement the company Commercial Operations strategy to achieve sales, revenue & profit targets and lead the development of strategic lines across market segments, through direct selling or distributors. Monitor prices policy, conditions of sale, expenses budget and manage DSO with rigor.
Lead the annual sales budget process, the Long-Range Plan & sales reports by consolidating sales force country data & forecasts.
Coordinate with the Marketing Manager the most adequate business approach, by ensuring prioritization of targeted markets / accounts profiles and commercial action for budget revenues achievement.
Optimize the sales organization. Participate in the recruitment, selection, development, and retention of top sales talent. Manage and develop the sales team by ongoing monitoring & coaching, organizing SBO meetings, implementing relevant sales training according to Sales Capabilities OCB Curriculum and Check & Sell Assessment. Propose variable plan online with company guidelines.
Build strong relationships with Key Opinions Leaders and manage national Key Accounts (if no Key Accounts Manager).
Ensure that market data are routinely and accurately tracked & updated in the customer relationship management tool.
Ensure that the company quality procedures are followed by sales staff and that the company quality objectives are understood & respected.
Who are you?
Bachelor of Science Degree and double competence in business (Management, Sales, Marketing) appreciated.
Commercial IVD experience, business to business and/or corporate account sales experience or management, excellent business acumen with excellent sales analysis and number skills.
Minimum 7 years of experience in sales and management environment preferably Life Science environment
Team leadership in recruitment, engagement, retention & people development.
Excellent communicator in written and oral communication, both in Swedish and in English. Other Nordic languages is a merit.
Good understanding of the company strategy and national management, good IMS understanding & use. Thorough knowledge of the product lines, market trends & competitors is required.
Agile in changing environment, being active in proposing adjustments of processes, tools, organizations, and policies.
Location preferably Gothenburg as the Nordic office is located there. But you can also have a place of residence in Stockholm or Malmö
Management skills
Proficient at coaching the sales teams according to the principle of Effective Sales planning & Sales Platform, ability to conduct motivational SBO meetings.
bioMérieux welcomes applications from all individuals, regardless of race, national origin, gender, age, physical characteristics, social origin, disability, union membership, religion, family status, pregnancy, sexual orientation, gender identity, gender expression or any unlawful criterion under applicable law. We are committed to treating all applicants fairly and avoiding discrimination.
To apply
We are looking forward to receiving your application as soon as possible. For more information about the position, please contact Richard Etz, Moveup Consulting AB, 0733–872721.
Applications can be sent by e-mail to: Richard.etz@moveup.se
By submitting your application, you also give your consent to storing your personal information, including CV & Cover letter, and that we own the right to share this information with third parties (our client). You can withdraw the consent at any time.
A family-owned company, bioMérieux has grown to become a world leader in the field of in vitro diagnostics. For almost 60 years and across the world, we have imagined and developed innovative diagnostics solutions to improve public health.
 Today, our teams are spread across 44 countries and serve 160 countries with the support of a large distribution network.

Come and join a family-owned global company with a long-term vision, and a human-centered culture.