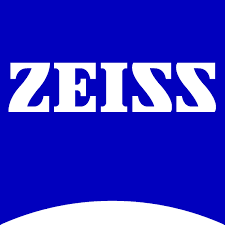 As ZEISS is currently increasing its focus on meeting the highest quality standards, they are establishing a new role as Manager Quality Nordics. You will have a large extent of freedom in shaping the role in order to meet the expectations of the organisation, and prioritize the most urgent tasks.  The Manager Quality Nordics will report directly to the Management Board and be part of the extended management team. You will also train and support managers in taking their Work Environment responsibility.
About the position
Responsibility as the Managements Quality representative of ZEISS Nordics
Responsible for the maintenance, further development, control, evaluation, as well as reporting on the performance and effectiveness of the ZEISS Management System (MS) of ZEISS Nordics
Report directly to the Management Board on matters relating to the management system and quality management. In this position, you are the local "Management System Officer" for ZEISS Nordics and all its sites, even if you are not a member of the Management Board in the company law sense.
Quality Case management and tracking in conjunction with the BGs
Lead improvement projects with focus on process & systems improvements/adoption and customer satisfaction
Drive and control the complaint handling process
Identify updates in the ZEISS QM system, ISO 9001, ISO 14001 and ISO 17025 and implement for ZEISS Nordics
Take part in regular Quality meetings with all BGs
Inform Nordic organization in updates of new needs and progress in Quality topics
Guiding Extended Management in need of additional Quality system implementations & improvements
Execute internal and support external audits at all Nordic sites/ departments
Leadership
Member of the Nordic Extended Management team.
Act accordingly to the ZEISS Leadership principles.
Be the overall sponsor of quality systems thinking and systematic continuous improvement in the company and motivate, influence the organization to promote it.
Planning
Agree targets and plan the ongoing work in short and long term with direct supervisor.
Plan and drive work within area of responsibility to deliver targets
Plan Audits for ZEISS Nordics and External audits aligned with Q Mgmt at ZEISS AG.
Plan yearly Mgmt review and all quality related continuous improvement activities
Other
As needed and in agreement with Direct Supervisor, take responsibility for other tasks within the area of competence.
Understand the company strategy and culture
Compliance with Corporate guidelines
To follow corporate guidelines such as Processes, Use of templates, Compliance, Code of Conduct, Sustainablity and Quality standards ISO 9001:200, ISO 14001 and ISO 17025
Assume the rights and obligations arising from the relevant legal requirements with respect to the management system and all applicable documents of ZEISS Management System.
About you
You have a background from working with Quality in a larger organisation, and are able to quickly grasp the complexity of how Quality applies to all parts of the business. You enjoy working with continuous improvements and shape state of the art Quality focus throughout the organization.  Extensive knowledge with ISO 9001 is required and a background with ISO 13485, ISO 14001 and ISO 17025 is a plus.
Personal skills:
Good communicator in written and oral communication
Highly structured and supportive
Observant, high level of detail focus and proactive
Interested in Quality and continuous improvements
To apply
We are looking forward to receiving your application as soon as possible. For more information about the position, please contact Daniel Kremer  Moveup Consulting AB, 0733 – 87 27 24.
Applications must be sent by e-mail to: daniel.kremer@moveup.se
By submitting your application, you also give your consent to storing your personal information, including CV & Cover letter, and that we own the right to share this information with third parties (our client). You can withdraw the consent at any time.
About the company
With 35,000 employees, ZEISS is one of the global leaders in the optical and optoelectronic industries and has been contributing to technological progress for 175 years. ZEISS develops and distributes lithography optics, measuring technology, microscopes, medical technology, eyeglass lenses, camera and cine lenses, binoculars and planetarium technology. Founded in 1846 in Jena, the company now has its headquarters in Oberkochen in southwest Germany. Carl Zeiss AG is fully owned by the Carl Zeiss Foundation (Carl-Zeiss-Stiftung). ZEISS Nordics, which includes Denmark, Finland, Norway and Sweden, has about 175 employees.
Learn more on www.zeiss.com