Global Product Manager – Surgery & Wound Care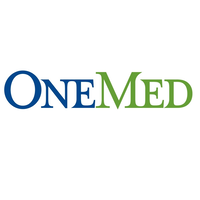 We are now recruiting a Global Product Manager – Surgery & Wound Care
If you want to make a difference in the quality of life of patients, you are welcome to join OneMed as a Global Product Manager reporting to the Sourcing and Business Area Director. This position can be based in any of our offices in Göteborg, Malmö or Stockholm.
This isn't just a typical Global Product Manager role. Instead you will be just as much involved in QA, Product Development, Manufacturing and Supply as in the commercial part of the business.  You are the one who will connect all the dots. Hence we are looking for someone in Sweden called a "tusenkonstnär". Someone with great many talents!
To be successful in OneMed and this position as a Global Product Manager you have a high degree of cross-cultural sensitivity: understands and can empathize with differences in people and cultures. You are not afraid of starting something and make adjustments along the way; not fearful of acting with a minimum of planning. When facing new problems you learn quickly. Most certainly you are not afraid to challenge the way things are done and you always assign the highest priority to improving patient outcomes.
Key Responsibilities
Work closely with Business Area Manager to execute private label strategies and to drive profitability.
Support commercial product launches on time according to programs.
Development of product- and packaging briefs together with the Sourcing teams as well as marketing material for training and sales.
Responsible for coordinating Product data and Content specialists for accurate commercial content created.
Coordinate product quality including test protocols, specifications, quality performance and recommendations. Expected to react rapidly to issues and/or develop functions to exceed customer expectations.
Provide input to Sourcing in the manufacturer selection process including costs, contract, start-ups, pilot and processes. Support in cost reductions and tenders for private labels products.
Support Market Area Manager with product knowledge, participate in reference groups, tender positioning and samples.
Qualifications
Project Management skills and cross-functional experience
Knowledge of regulation for Medical products and claim handling
Experience from surgical products (drapes, surgical gowns etc.) would be considered an advantage
University degree
Self-organizing, and keeps focus under pressure
Business acumen: awareness of how strategies and tactics work in the marketplace and driving commercial performance.
Pro-active, takes initiative, positive attitude
What can we offer you?
We offer you a chance to work in a creative and developing environment with a lot of freedom under responsibility. The role is important for the day-to-day operations of the business and there are many opportunities to develop in an international environment. Our employees are all valuable to us and we strive to have a good mix of people with different backgrounds and experiences, creating a versatile and dynamic workplace.
If you have questions regarding OneMed or this open position, please contact our recruitment partner at Moveup Consulting AB, Tom Bergqvist at tom.bergqvist@moveup.se or 0733 – 87 27 22.
We are looking forward to have your application, CV and Cover letter, sent to tom.bergqvist@moveup.se no later than 26 June.
By submitting your application you also consent to us storing your personal data, including CV & cover letter and the right to share this information with third parties (our client). You can revoke the consent whenever you want.
Welcome to Europe's leading healthcare partner. We provide consulting services to optimize processes, tools to support decision making and a comprehensive range of medical supplies. Healthcare providers across Europe turn to us to better meet their patients' needs. We help them improve patient outcomes, lower the total cost of care, and achieve superior environmental and CSR results. As a OneMed partner, you receive a comprehensive solution from a company that understands the unique demands of healthcare. Through care improvement initiatives, brand-neutral decision support, healthcare procedure training, product range optimization and streamlined ordering procedures — we help our customers improve patient outcomes at a lower total cost and with greater resource efficiency. Our portfolio comprises more than 40,000 products from leading global suppliers. We also develop our own exclusive brands: evercare® and SELEFA®. OneMed is present in 8 countries and has a turnover of more than SEK 5 billion annually.