Customer Executive – Life Science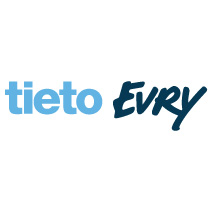 Customer Executive – Life Science
TietoEVRY is the largest Nordic IT services company providing full life-cycle services for both the private and public sectors. The company has a global presence through its product development business and delivery centers.
TietoEVRY is a recognized European leader in Technology Services and Modernization (TSM) which primarily includes Applications Services (AS) and Cloud & Capacity Services (C&C) businesses. Our services support the current and future IT deliverables in line with our customers' business needs and are designed to support main business challenges. Our offer is based on years of experience by serving our customers' business-critical systems.
We are now looking for a Customer Executive, for the expansion of our business towards the Life Science industry (medtech, pharma & biotech). Life Sciences has no history of being a designated industry and therefore it is important to promote the industry and to drive development both internally and externally. If you want to be part of a fast-growing team with all its career potential and contribute to reaching our growth targets, we have the perfect role for you.
Your responsibilities include:
Sales to our key accounts and to a few dedicated targets within the life science industry.
Motivate and coordinate colleagues from other parts of TietoEVRY working with these life science clients.
Promote TietoEVRY's entire portfolio of generic services such as infra, business systems and the web, as well as the more industry-specific ones such as business consultants, packaged services, etc.
Encourage the delivery organization to recruit employees with key competencies suitable for the life science industry offering.
Develop and implement new attractive offers for clients in the life science industry.
Stay up to date with the latest technology and innovation and to share knowledge with your colleagues.
We like you to have the following:
Extensive experience in IT for the life science industry, either from own industry experience or from being a supplier.
A strong network in the life science industry would be an advantage.
Sales and business development skills within IT.
Excellent verbal and written communication skills, and presentation skills in both Swedish and English language.
Preferably some experience from connected health/connected device and/or data management within life sciences.
University degree.
Open to frequent business travels around Sweden (post pandemic situation).
We offer you:
A highly evolving service offering with great potential to be in a market-leading environment. Being part of transforming TietoEVRY to the preferred Nordic player also in the life science industry. And to work in a highly international and including environment within TietoEVRY Global.
We are looking forward to your application!
If you feel that you are up for this growth opportunity, please apply as soon as possible. We look forward to your application.
 Application and contact details
This recruitment is handled by our recruitment partner, Moveup Consulting AB. To apply, please send your CV and a cover letter to katarina.wanderydz@moveup.se
If you have questions regarding TietoEVRY or this open position, please contact Tom Bergqvist at +46 (0)733 87 27 22 or Katarina Wanderydz at +46 (0)738 55 44 51.
We are screening applications continuously. Please send your CV and Cover letter no later than 8 February.
By submitting your application, you also consent to us storing your personal data, including CV & cover letter and that we have the right to share this information with third parties (our client). You can revoke the consent whenever you want.
TietoEVRY creates digital advantage for businesses and society. We are a leading digital services and software company with local presence and global capabilities. Our Nordic values and heritage steer our success.
Headquartered in Finland, TietoEVRY employs around 24 000 experts globally. The company serves thousands of enterprise and public sector customers in more than 90 countries. TietoEVRY's annual turnover is approximately EUR 3 billion and its shares are listed on the NASDAQ in Helsinki and Stockholm as well as on the Oslo Børs.
Digital advantage for businesses and societies | TietoEVRY