Business Manager and Team Lead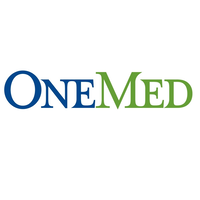 If you want to make a difference in the quality of life of patients, you are welcome to join OneMed Products AB as a Business Manager reporting to the Director of Private Label. In this position you will support and motivate the members of the team; Surgery & Woundcare and Hospital care. You will set a strategic business plan in line with the financial targets and you will have a global ownership of the Business Areas including full profit and loss and cashflow responsibility, business development, customer relationships, product development and third-party manufacturing development.
In this position you will put the right internal operational procedures in place to ensure that OneMed Products AB operates without issues and fulfil the economic roles as a manufacturer, importer and distributor. You will describe and develop the infrastructure with Shared Services and be the stakeholder towards Planning, Finance, Sourcing, Quality and Masterdata. This position will be based in our office in Göteborg, Malmö or Stockholm.
Key Responsibilities
Responsible for centrally defined and locally adapted assortment in the Business Area based on customer requirements. Understand the competitive market for the Business Area and be aware of competitive products, replacement products and available capacity of such
Support Category and Sales organizations, in all countries we operate, with pre-tender work and have direct relationships with the customers where required
Ensure that we have the right marketing material in place to support sales including product guides, product catalogues and data sheets for all products
Own the product development process with Third Party Manufacturers and sign related price and supply agreements. Ensure Intellectual Property ownership in cases where it is applicable for New Product Developments.
Ensure that the latest prices are updated in our systems at all times and that the ICT list and product lists are up to date.
Qualifications
University degree in Economics and Marketing or Logistics and Purchasing
Relevant work experience in related field of medical devices
Experience as a manager leading teams
Experience from an international B2B environment
Experience from public sector including procurement (LoU) and tenders, and from supplier relations
Passionate about the category and/or products being accountable and result oriented to deliver growth
Fluent in Swedish and English, both verbally and in writing
To be successful at OneMed Products AB and this position as a Business Manager you have the ability to understand commercial environments and you have strong analytical skills with a big picture thinking. Most certainly you are self-organized, pro-active and you keep focus and deliver under high pressure. However, maybe the most important, you are an excellent team player and you are being inspired by working across various functions.
What can we offer you?
We offer you a chance to work in a creative and developing environment with a lot of freedom under responsibility. The role is important for the day-to-day operations of the business and there are many opportunities to develop in an international environment. Our employees are all valuable to us and we strive to have a good mix of people with different backgrounds and experiences, creating a versatile and dynamic workplace.
If you have questions regarding OneMed or this open position, please contact our recruitment partner at Moveup Consulting AB, Ann Rütt at ann.rutt@moveup.se or 0733 – 44 09 00.
We are looking forward to having your application, CV and Cover letter, sent to ann.rutt@moveup.se
By submitting your application you also consent to us storing your personal data, including CV & cover letter and the right to share this information with third parties (our client). You can revoke the consent whenever you want.
About OneMed Products AB
OneMed Products develop, produce, and distribute medical products to healthcare providers and patients. Products that make it easier for its customers supplied trough Asker Healthcare group companies, to provide the right care faster, with the right products and for a lower total cost. The company has two business areas "Surgery & Wound and Hospital care" and "Gloves & Protection" including 35 number of employees. OneMed Products AB offers approximately 2000 SKU´s of medical supplies and consumables under trusted and valued own brands; evercare & SELEFA including products from a few selected strategic agencies. http://www.onemed.se
About Asker Healthcare Group
Asker Healthcare Group builds and acquires leading companies that make a positive difference in the European healthcare ecosystem by providing safe and high-quality medical supplies, devices and equipment. The group, which consists of more than 30 companies in 14 countries and 1,500 employees, supports healthcare providers and patients to improve patient outcomes, reduce total cost of care and ensure a fair and sustainable value chain. http://www.asker.com